Friday 30th November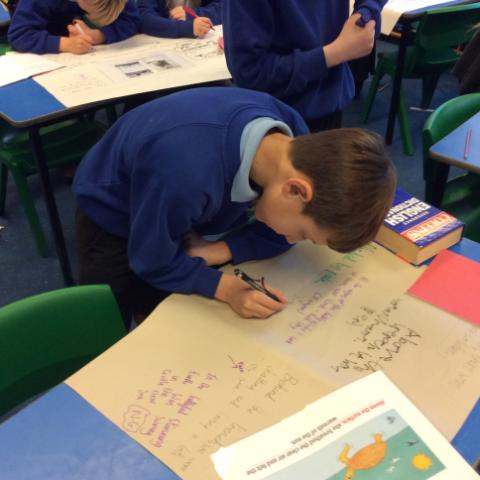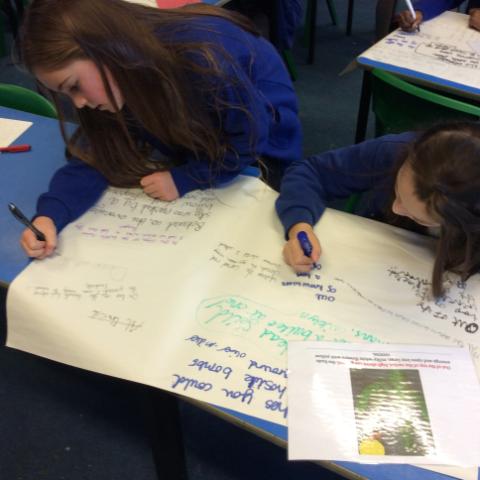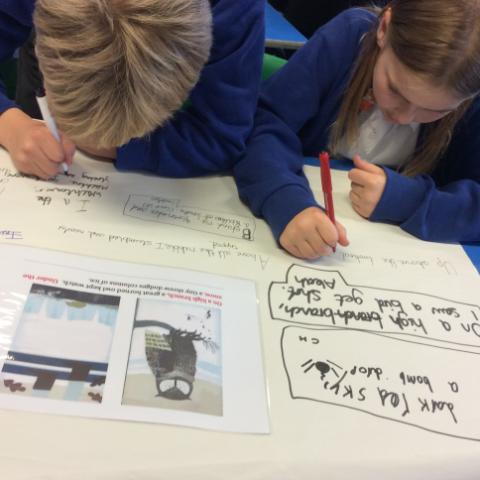 This week has been another hectic one. We have been working hard in literacy on our descriptive war pieces linked to a short animation. In particular we have tried fronted adverbials of place.
e.g: On a high branch, a great horned owl kept watch.
In the distance, beyond the valley, huge towers of rock rose into the air.
Here is a tiny flavour...
Silence in the blood-red battlefield not a single bullet whizzed past my ear but then 'Pow, Pow, pow'....By Evan
The artillery shots were getting more and more intense by lights out...by Isabelle
"God protect me," I a,bled to the surface, readied my machine gun,loaded in the clip and waited on my Gernerals orders to open fire....by Zac.
I really didn't want to step onto the battlefield because I didn't know what was going to happen or if I was going to panic, or get killed..by Archie H.
Year 5 have shown a superb attitude with the assessments this week. They were certainly not easy but the children did their best and showed great resilience. The biggest stumbling block appears to be getting through the paper in the required time so we will need to work on our stamina and speed.
As part of our Young Leaders' Award we looked at what great leadership needs. We had to do a cup challenge without using our hands and clear communication, great listening and team work were of high importance.
On Friday it was nice to have such a busy classroom as parents joined us for some Christmas crafts. We attempted some 3D pop up cards that incorporated measure and shape and a range of skills, we were very happy with the outcome. Thank you for all the adult hands that supported us with this tricky task and I hope you agree that the class is a very hardworking and ever maturing one.

We had the radio in this week (High Peak Radio) who were going to record my beautiful singing voice but instead they recorded all the children singing Christmas Carols. Get listening to the station and get voting as this is part of a competition!!
We ended the week with our brilliant brass lesson!!
Homework: Perhaps something from your Young Leaders Award, plenty of reading, mathletics and your weekly spellings (there/their/they're here/hear quite/quiet see/sea bare/bear one/won sun/son to/too/two be/bee blue/blew night/knight).
Don't forget the Christmas fair!!!
Have a lovely weekend.